* * * *
FOUR WEEKS TO FEELING ALIVE!
LEARNING TO DESIGN YOUR OWN SOLO TRAVEL JOURNEY
                                                   *
An Online Transformational Program
Produced by Author/Strategic Life Coach, Michael Jason Sherman, MA
Author of The Zen of Solo Travel: A Journey from Anxiety to Enlightenment / Creator of The Solo Travel Solution Program
NEXT COURSE BEGINS: Wednesday, April 22nd, 2015 at 9pm EST.
TO REGISTER – CLICK BOX BELOW:
All material is recorded and emailed to you to listen anytime. Includes Bonus Graduation Class.
* * * *
"As a licensed professional therapist, it's hard for me to put into words what it's like to take a Solo Travel Journey with Michael Jason Sherman's guidance and teaching. It's like flying. It takes healing beyond the therapy office. I reclaimed my life — my authentic life. And I made revolutionary changes in my relationships and my career after I returned home. The Solo Travel Solution is a legit, for-real, life changing program." 
– Virginia, Completed 3 Journeys as a student of The Solo Travel Solution
* * *
If you are yearning for a deeply authentic and fascinating learning experience about your relationships, your mindset and your life direction — then you've got to be a part of Four Weeks to Feeling Alive.
In this online course, you will be exposed to a simple but profoundly life changing system that will teach you to design your own, private and transformative Solo Travel Journey.
Whether you can get away for a day, a weekend or a month, you will feel a powerful sense of healing, wisdom and emotional momentum that will carry over into significant and lasting change upon your return home.
* * *
"This amazing course helped me understand that by taking time away from my routine and leaving everything behind for even just a day or two, I can really come into alignment with my inner truth."
– Rod W., Graduate of Four Weeks to Feeling Alive
* * * *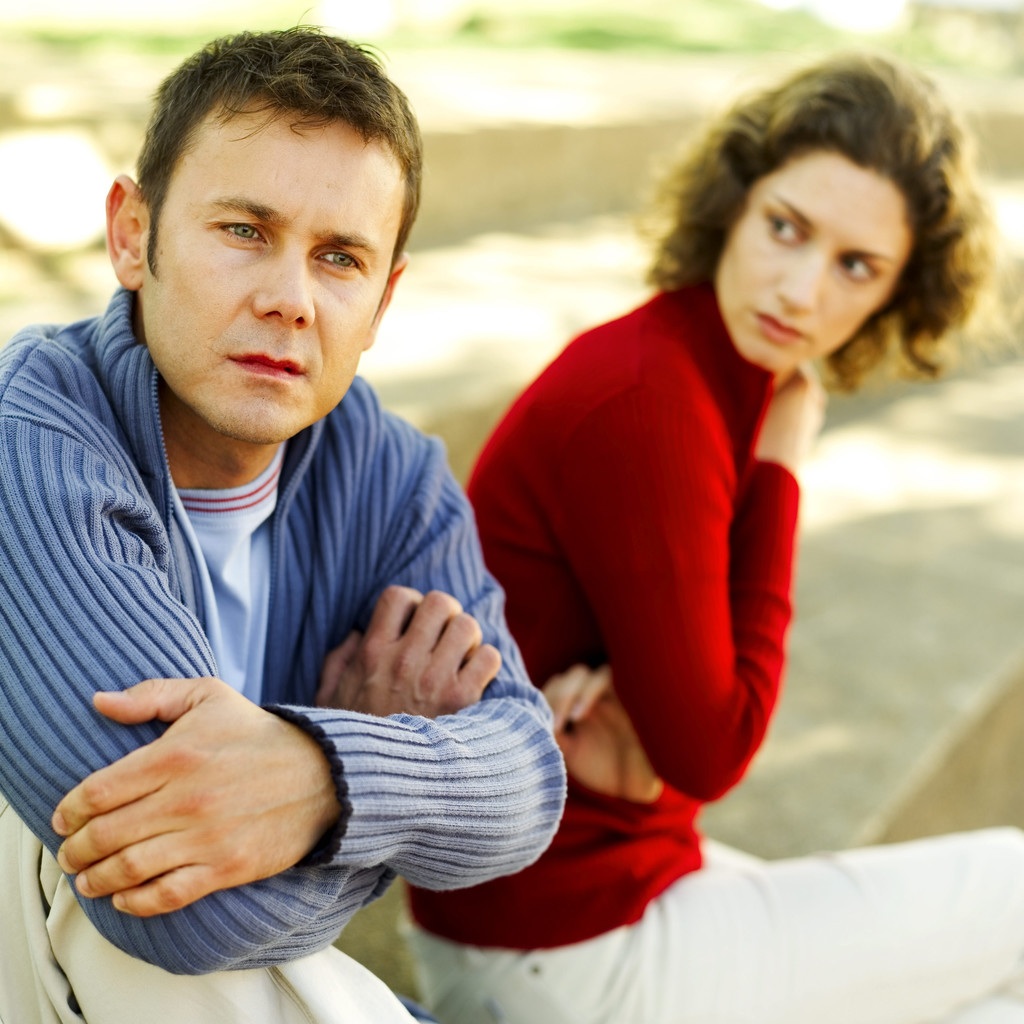 Four Weeks to Feeling Alive will help you get to the core of the issues that grip your heart and mind. You will gain clarity about your relationships like never before. You will understand how to move beyond a personal dilemma that you may be struggling with. And you will feel such relief and elation as you tune into the truth of who you really are.
By designing and taking your own Solo Travel Journey, you will spark an awakening that will move you through real change in your work, your relationships, your mindset and your overall life direction. You will learn how to create for yourself an unforgettable experience that will fill you with wisdom, relief, inner peace and joyful aliveness.
*
"When I came to Michael, I knew I was getting divorced. But I needed extra support to move through this challenge. The Solo Travel Solution empowered me so that I do what I had to do. We created a Life Question that motivated me to truly become who I always wanted to be.  And my trip not only solidified that feeling, it helped me cross over. It was magic. Absolutely indescribable!"  – Therese, Graduate of the Counseling Program
*
After participating in Four Weeks of learning with this online course, you will be prepared to take a Solo Travel Journey that fits your lifestyle and budget. Your trip will be a private adventure alone away from home.
You may jump in the car and head out to the mountains or the desert. You may stay overnight in the city, treating yourself to a date with the one you love – yourself!
And… if you are ready and your life allows for this kind of freedom, you may journey to a land far, far away – to a place you never imagined seeing or somewhere you've always dreamed of getting to.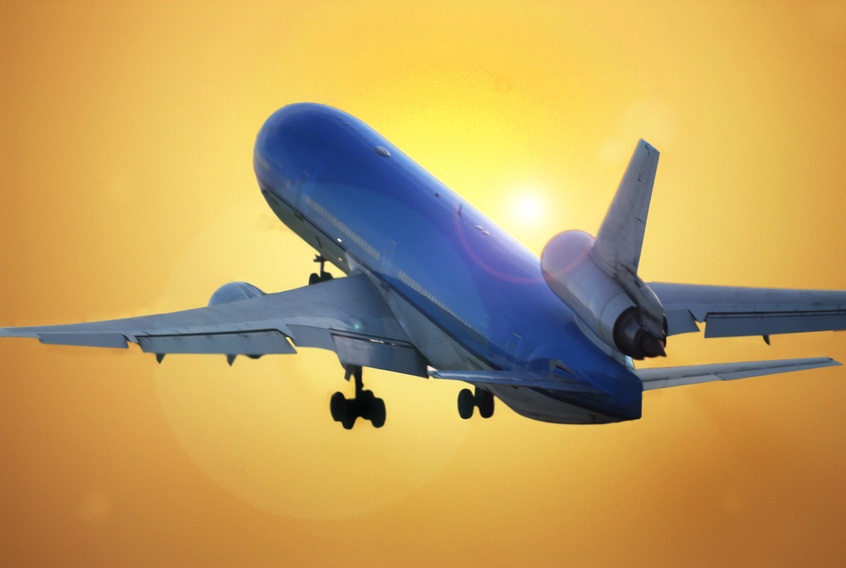 Graduates and Coaching Clients have taken journeys close to home, to another state, or to other countries including Bali, India, Switzerland, Bhutan, Costa Rica, France, Israel and more. One woman took a 3 month Solo Travel Journey all around the world.
Whatever journey you are ready for, the knowledge and processes within this online course will  not only fill you with wisdom and healing, it will make you feel alive!
* * *
"Michael's teaching is so moving and compassionate. His wisdom makes you feel seen and understood. The class was intense. And my trip was unforgettable."
– Sasha F., Graduate of Four Weeks to Feeling Alive
* * *
Michael Jason Sherman, MA, is the author of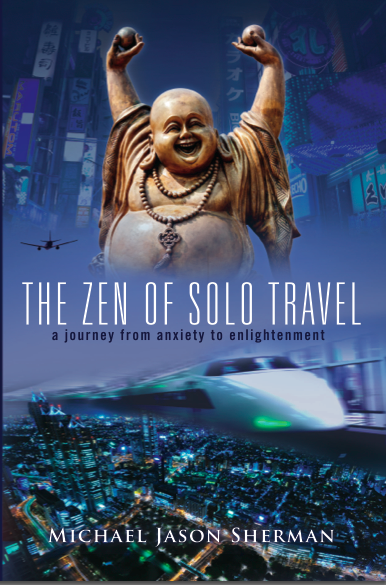 THE ZEN OF SOLO TRAVEL: A JOURNEY FROM ANXIETY TO ENLIGHTENMENT.  He is also the creator of The Solo Travel Solution system of personal transformation.
As an expert in Imago Relationship Theory, and a life-long practitioner of Aikido, Torah study, Law of Attraction and other spiritual disciplines, Michael has weaved his knowledge and decade of professional experience as a coach into a course of learning that will guide you to move through profound change in relationships and life direction.
The 3-Step Process of The Solo Travel Solution has helped people all over the world get to the root of their personal dilemmas through the practice of leaving everything behind and setting forth into motion.
By teaching people to create a private, personal experience that sparks a feeling of aliveness, Michael gives his students the tools to temporarily experience their lives like a movie, seeing themselves as the hero, for whatever pocket of time their budget and schedule allows for.
Graduates have experienced extraordinary breakthroughs upon their return home – in marriage and relationships, in business and entrepreneurship, in mood and mindset, in lifestyle and life direction, in artistic voice and expression, and in improving the lives of others around the world.
Whether you choose to go on a brief or longer journey after the Four Weeks of online learning, you will feel refreshed, relieved, revived and ready to align with your authentic desires from a place of clarity and inner peace.
* * *
"After completing the online course and taking a one-day Solo Travel Journey, I can honestly say that this work feels like a miracle. If only everyone knew this, it would become the new normal."
– Maria L., Graduate of Four Weeks to Feeling Alive
* * *
HERE'S HOW IT WORKS:
FOUR WEEKS TO FEELING ALIVE is an online transformational program. You will participate in a series of interactive trainings in order to design your own, private Solo Travel Journey that you may take after the conclusion of the course.
The program includes the following:
4 Weekly 90 Minute Conference Call Classes – 
4 Consecutive Weekday Nights
(One particular night of the week – different for each course).
All calls are recorded and emailed to you for download and repeated listening.
These interactive classes will teach you the 3-Step Process of The Solo Travel Solution that you may learn to design and prepare for your own transformational Solo Travel Journey.  Each class builds on the next, starting with helping you get to the root of your mindset and your relationship issues, turning that around with an empowering Life Question, and concluding with the step-by-step design of an unforgettable Solo Travel Journey that your lifestyle, schedule and budget will allow for.
4  Interactive Group Coaching Conference Calls 
Schedule TBA 
All Coaching Calls Recorded.
Participants may email their questions in advance. 
Michael will answer your questions about the class, your trip or your life situation. You will understand the power of this program by listening to Michael's answers to your questions and those of the other students. You will receive straight-talking, compassionate guidance and wisdom directly from Michael, as you learn from other students as well. If you can't make these calls, don't worry. You can email your individual questions which will be answered on the calls and sent to you in a recording to listen anytime.
A Detailed and Easy-to-Follow PDF Workbook 
This program guide includes interactive processes and background information.
All of it is geared to help you design your individual Solo Travel Journey.
Follow along and engage with the material at your own pace. The questions in this intensive packet will help you move through the course and guide you through the changes you are hungry to make in your relationships, your work and your life.
EXCLUSIVE PROGRAM:
Private Coaching During the Four Weeks of the Seminar
Those who enroll in the Exclusive Program (for an additional course) will receive 2 Hours of private coaching directly with Michael Jason Sherman, via skype or phone. 
For those of you who enjoy the healing guidance of a teacher, then consider registering for the Exclusive Program connected to Four Weeks to Feeling Alive. It simply includes 2 hours worth of intensive counseling with Michael, during the Four Weeks of the seminar. This counseling time will allow you to gain more understanding and direction of what's happening in your relationships, your work and your mood, as you integrate the material that is offered on a weekly basis on the conference calls.
PLUS —- BONUS MATERIAL: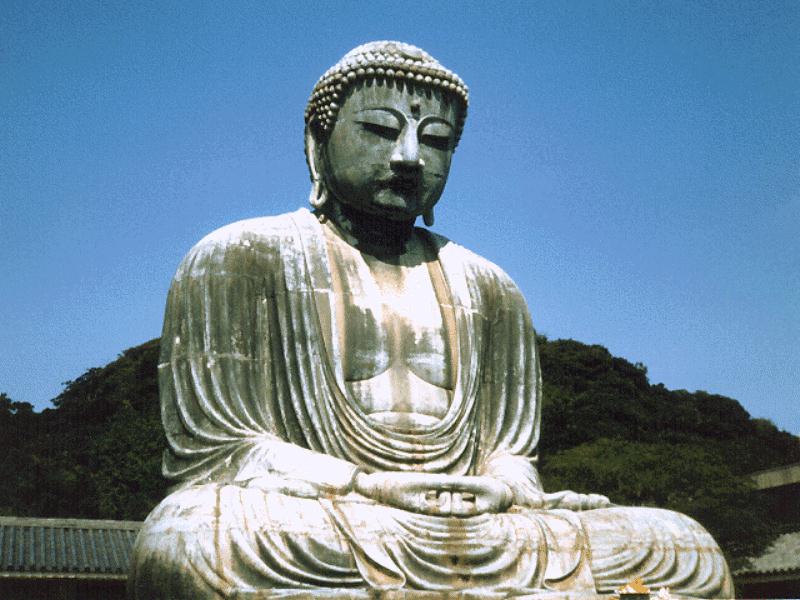 A PDF copy of Michael's book, THE ZEN OF SOLO TRAVEL: A JOURNEY FROM ANXIETY TO ENLIGHTENMENT. This mysterious and hilarious story takes you to a magical 10-day Solo Travel to Japan where Michael awakened to his voice and developed the idea for The Solo Travel Solution. It's a brilliant companion to the program and the journey you will be taking.
90 Minute Graduation Call (3 weeks after the final class). We will hear the amazing stories of students who took Solo Travel Journeys, along with the supportive wisdom and Michael's coaching.
Every class and coaching call is recorded and emailed to you for repeated listening, so you'll never miss anything.
* * *
"It was simply unbelievable. Michael is a genius. I was completely prepared to face everything I needed to deal with in my life. It was so much more than a vacation. It was like a spiritual experience." 
– Emily, Completed 2 Journeys following The Solo Travel Solution program
"Having just returned yesterday from my first Solo Travel, I can absolutely attest to the power of the experience. It went beyond anything I was expecting, each day bringing new challenges, releases, and revelations. It's precipitated an undeniable shift in my outlook and in my marriage – I have a newfound clarity about what I want out of life and an emerging plan to realize it." 
-Noah, Graduate of the Counseling Program (for Couples)
* * * 
FOUR WEEKS TO FEELING ALIVE
New Session Begins Wednesday, April 15th, 2015, 9pm EST
PROGRAM PRICING:
BASIC PACKAGE –
4 – 90 minute Lecture Classes –  (4 Consecutive Wednesday Evenings)
4 – Group Coaching Calls (Various Times)
1 – PDF Program Packet
Recordings of all calls emailed to you for downloading.
All Bonus Material.
$299 per person.
 *
EXCLUSIVE PACKAGE –
Includes everything in the Basic Package
Plus 2 Hours of Private Counseling via Skype or Phone
(Must be completed during the Four Weeks of the online seminar).
$599 per person.
To Register, Click the box below:
* * * *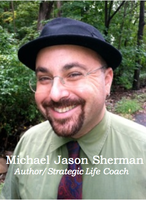 "If it weren't for Michael's coaching, I would still be in an unhappy marriage. I had a deep inner awakening that opened my eyes to the world."
– Krystal P., Graduate of the Counseling Program
"Michael helped to guide us into a place and space that we have needed to go for many years. This is the beginning of a new relationship for my husband and myself. I look forward to this journey."
– Sarah M., Graduate of the Counseling Program  
* * *
PROGRAM POLICIES:
ALL SALES FINAL. NO REFUNDS. EXCEPTIONS MAY BE MADE AT THE DISCRETION OF PROGRAM CREATOR, MICHAEL JASON SHERMAN.
ALL CONFERENCE CALLS ARE RECORDED AND EMAILED TO PARTICIPANTS.
DIGITAL MATERIALS EMAILED DIRECTLY TO PARTICIPANTS ARE FOR PRIVATE USE ONLY AND MAY NOT BE DISTRIBUTED OR SHARED.
ALL WRITTEN AND RECORDED MATERIAL IS COPYRIGHT AND PROPERTY  OF MICHAEL JASON SHERMAN AND MAY NOT BE REPRODUCED AND DISTRIBUTED IN ANY FORM WHATSOEVER WITHOUT THE EXPRESS WRITTEN CONSENT OF MICHAEL JASON SHERMAN OR THE SOLO TRAVEL SOLUTION, LLC..
PAYMENT PLANS MAY BE ARRANGED UPON REQUEST.
EXCLUSIVE PROGRAM STUDENTS MUST USE THEIR 2 HOURS OF COUNSELING DURING THE 4 WEEK PROGRAM OR THOSE HOURS ARE SURRENDERED.
ANY EMERGENCIES OR EVENTS THAT NECESSITATE ALTERATIONS TO THE ABOVE POLICIES MUST BE MADE BY CONTACTING WITH MICHAEL JASON SHERMAN DIRECTLY.
EMAIL: QUESTIONS@THESOLOTRAVELSOLUTION.COM
* * *